About Me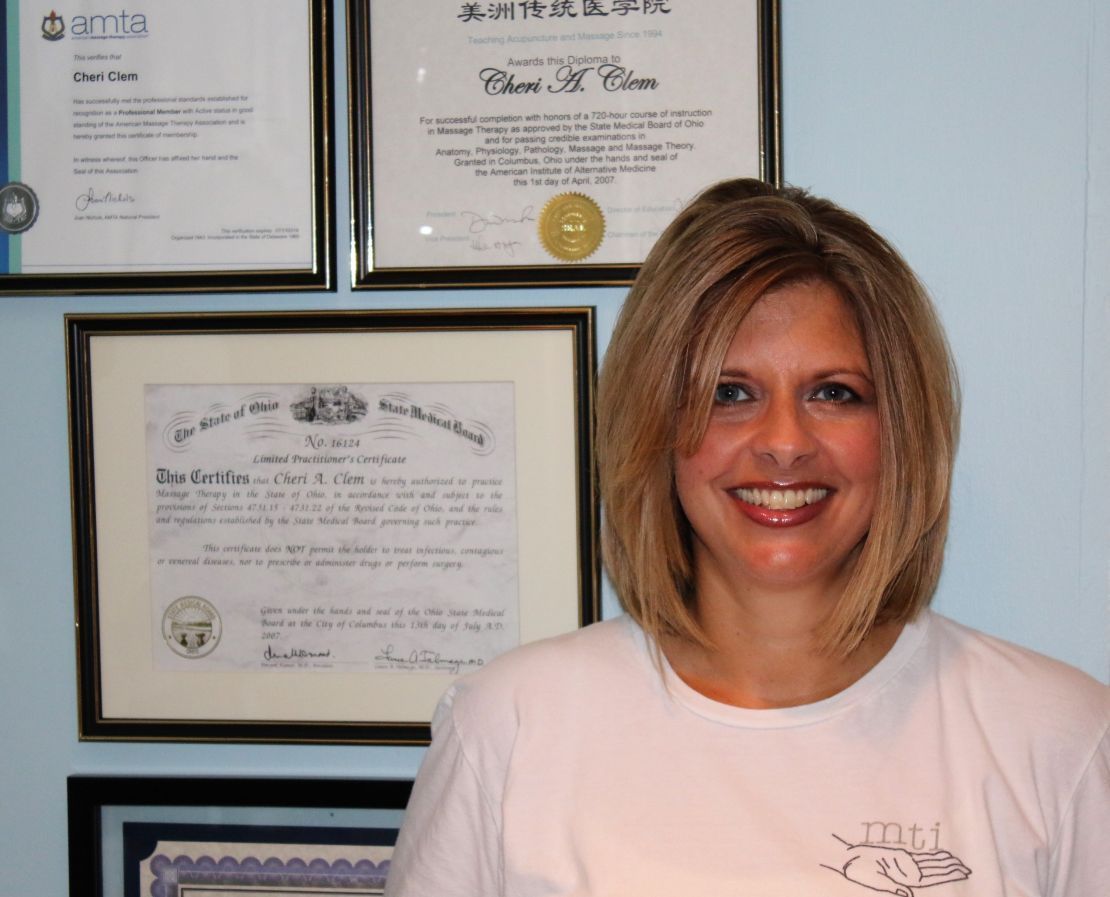 I originate from Butler, Ohio, a very small town about an hour north of Delaware. I've been a resident of Delaware for over 16 years and prior to that, a resident of Columbus for over 8 years.
At the very young and ambitious age of 18, I left my small town roots to venture out into the big world and big city. I moved to Columbus into my first 1-bedroom apartment and worked at my first "real job" out of high school, a clerical position with AAA, Ohio Auto Club in Worthington. This was the beginning of years to come of climbing the corporate ladder at various companies, along with attending college on and off trying to figure out what I wanted to be when I grew up.
It wasn't long before being "Miss Independent" along with turmoil that I had carried with me from younger years began to take its toll on me physically and mentally, affecting my health. Stress and anxiety began to surface in an overwhelming way. I became no stranger to seeking relief in massage therapy, exercise and therapy sessions to deal and manage the stresses of my life.
I became very interested in alternative healing methods and this is where the desire to become a massage therapist became very appealing to me. After several years of contemplation, I made one of the biggest decisions of my life–to quit my corporate job and make not only a career change, but a life change. It has been a decision that I've yet to regret. In fact, I only wonder why I didn't do it much sooner!
Massage and bodywork have proven to be my passion. There is nothing I would rather do as a career. I find such fulfillment in helping others manage the stress and pain in their lives. I truly believe that I have found my calling–and what an interesting journey it has been!
I am very excited for what the future holds. I plan to continue to learn more bodywork modalities that we all can continue to benefit from. I look forward to growing in my career as a body worker, as well as internally and spiritually and I hope to have you, as a client, and as a part of this ongoing journey.
Once a student of the Columbus College of Art and Design, I have a very strong creative nature. Hobbies and interests include decorating, fashion, painting, beading, and all sorts of arts and crafts.
I love to travel, and have an extensive wish list of places that I hope to go and see. Although, I've yet to find a place that fills me with the serenity that I find at the beach.
My most treasured time will always be time spent with my incredibly supportive husband Casey and our amazing son Colton.
Credentials:
Honors graduate of the American Institute of Alternative Medicine – Columbus, Ohio
Active Massage Therapy License obtained by the State Medical Board of Ohio 2007 License # 33-016124
Canine Level I Certification obtained by Integrated Touch Therapy, Inc. – Circleville, Ohio
Reiki Level 1 Certification obtained by Candy Rose-Lucas - Reiki Master/Teacher